Dashboard's long-term commitment to LGBTQ+: A celebration in allyship for LGBT+ Month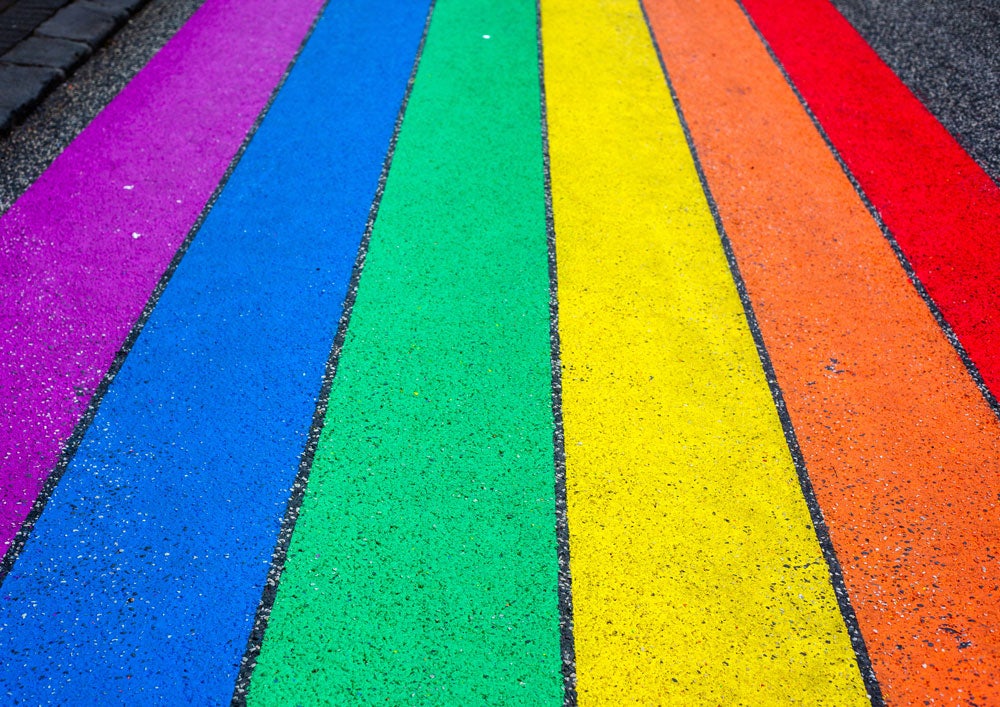 Pride Month is celebrated each year in June, honouring the lesbian, gay, bisexual, transgender and queer community. The month holds significance; it commemorates the rise of the gay rights movement following the 1969 Stonewall uprising in New York City – a galvanising moment that took place at Stonewall Inn, a Greenwich Village institution for the local queer community. 
Since then, LGBTQIAP+ diversity has become the buzzword of the decade with many companies working hard to improve diversity within the organisation, some in hope to portray a more favourable public image. Attracting top talent from different sexual orientations and gender identities is assumed to be the best way for a company to convey that they are a diverse workplace, yet diversity without inclusion inevitably results in tokenism.  
A UK national report* (2020) found that LGBT workers shared the following reasons for not being open at work about their sexuality: 
38% of respondents  didn't want to be stereotyped 
36% of respondents  didn't want to make their co-workers uncomfortable 
31% of respondents  feared they'd lose relationships with their co-workers 
27% of respondents  worried that their co-workers would think they were attracted to them just because they were LGBT+ 
These findings present that the workplace can often feel more complex to navigate when you are part of the LGBT+. Dashboard wanted to make a workplace where you could share these struggles, so we make an active effort to have a mental health psychotherapist within our team (Dana Corfield) if any member of staff needs to talk. It is fully confidential and supports an open and understanding place of work.  
Dashboard embraces everyone both within our policies and beyond. We have carefully considered our recruitment process to be inclusive and supportive of those from all backgrounds, sexual orientation and gender identification. We want everyone to feel welcome and part of the Dashboard family! As a (cis-)female intern and a member of the LGBTQIAP+, I can say without a doubt that I have felt at home at Dashboard, because they see past your sexuality or gender identity – they simply see you as an individual. I have to say I am really encouraged by the difficult conversations Dashboard has embraced. That said, the focus at Dashboard is on bettering both representation and inclusivity in the future and in reflection to this, Dashboard is committing to a long-term Equality, Diversity and Inclusion (EDI) strategy. Our commitment also reflects the provisions of both the Universal Declaration of Human Rights (UDHR) and the International Labour Organization Declaration on Fundamental Principles and Rights at Work (the ILO Declaration), including freedom of association. 
I have been considering today what it truly means to be an ally; it usually makes us think of people, governments or countries that can be called upon to support and help in a time of need. It speaks of action and a willingness to share the consequences of another's situation- even when that might be tough. Company allyship means standing up for the rights of those who have been marginalised, although there are those of non- LGBTQIAP+ identification within the company, there is a sense to support the community and struggles by using our voice to raise awareness.   
Dashboard considers LGBTQIAP+ inclusion to be everyone's responsibility: the everyday actions of employees at all levels can make a massive difference to the experience of LGBTQIAP+ colleagues. Dashboard culture is one that has zero-tolerance to bullying and discrimination of any kind, it is a culture of collaboration and the holds employees at the centre… the "beating heart" of Dashboard. That said, culture is influenced by policy, which is why Dashboard endeavours to develop and uphold a robust anti-discrimination policy in addition to enhancing inclusive dialogue.  
Visual culture is important to Dashboard and to illustrate our allyship to LGBTQIAP+ we take opportunities such as stating pronouns during interviews and offering that our employees volunteer their pronouns to their email signature as a quick and easy reminder to not make assumptions about people's gender. Ultimately, this all contributes to creating an environment in which everyone can feel more comfortable to be themselves and displays Dashboard's visible commitment to inclusion. 
Daniel Hamill, our fantastic Recruitment and Head of Administration is getting married to his partner, Ollie soon and Dashboard is excited to celebrate our first employee wedding! 
Danny's experience at Dashboard: 
As a Gay man, I have unfortunately like many others have had experiences within the workplace that has left me feeling isolated, confused and scarred. Honesty in my opinion is probably one of the hardest things for a human to do and when we have given our true self to others and then it is abused, we then perceive the behaviour of honesty to be wrong! This is not the case, and the problem does not lay with you/us/me but with the receiver of the information we choose to give.  
Within the Dashboard family I have never felt I could not be who I am. We embrace everyone for who they are and what they are. To be frank it doesn't matter at Dashboard if you are from any of the LGBT+ tribes. Trust me it doesn't. Your private life is your private life and to Dashboard it doesn't change the price of fish. As long as you do your job diligently and follow our values that is all that truly matters.   
Inclusiveness- what is it? "The action or state of including or of being included within a group or structure. At Dashboard we will make this happen every single day. I feel loved by one and all.  
Looking long-term… 
Dashboard will continue to develop our support for the LGBTQIAP+ community and continue our allyship. We recognise that some progress will take time, but this will not slow us down. We will keep seeking to understand different perspectives and experiences, and to grow and learn. We aim to raise awareness through blog posts and social medias, continued development of inclusion policies, engage in EDI insight days for students, working with societies, diversity charters and support LGBTQIAP+ charities, matching employee's contributions. This is because Dashboard cares that our employees feel valued and feel they can ultimately be themselves.  
By Lizbeth C