Fast, flexible and ready to deploy
The Dashboard Industrial Internet of Things platform is designed with the user in mind. It provides flexibility and speed for on-the-ground operators and wider business function. It is a fully integrated system, and is able to be fine tuned to your requirements.
We focus on presenting and delivering value from your data. Our primary goal with this software platform is to help you make the best decisions. You can model insights based on experience supported by modern data processing capability. Data drives the IMS platform. It learns from real-world inputs over time to understand your business and practices.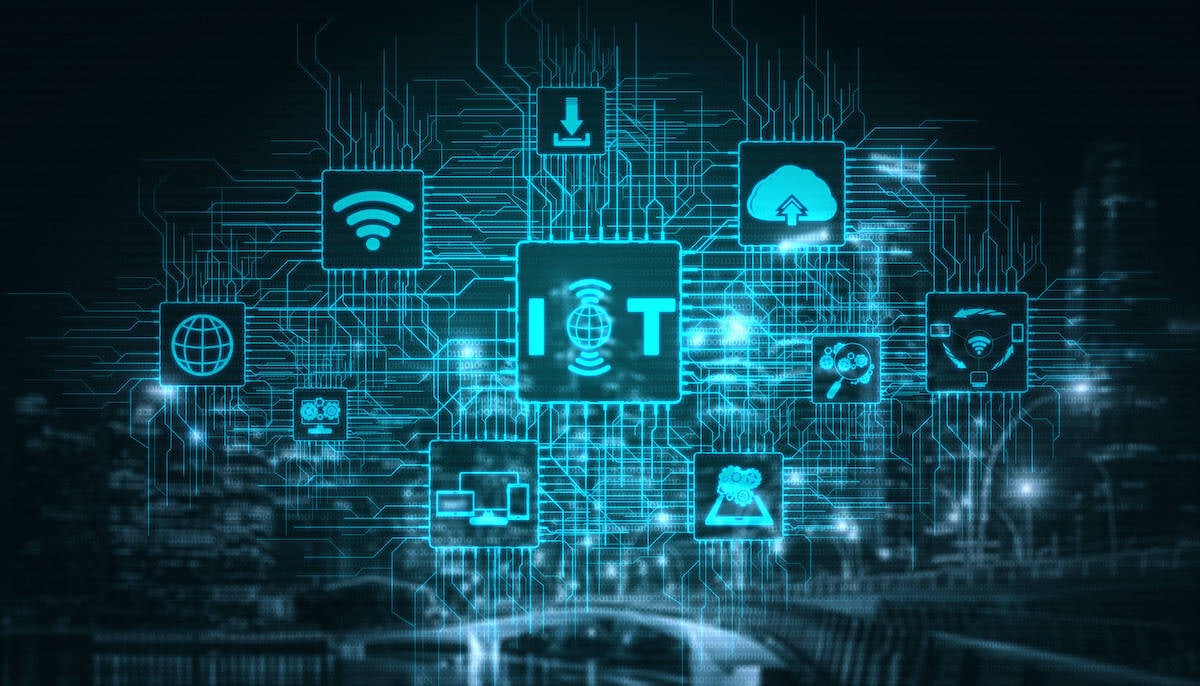 Hardware agnostic, our platform combines remote sensing, edge computing, cloud services and data visualisation.
The digital age can be complicated. We don't like it when systems are incompatible. A firm principle behind our design process is to make our platform hardware agnostic. This means we can adapt our technology to function with your existing hardware with ease.
Several steps come together to allow this functionality. First, we combine algorithmic and AI-based cloud services with custom data visualisations. This then works with our own edge computer and sensor systems. The next step is to bring in a third party or system-level data source. This can provide insights from the available data at all capability levels. Our solution is smart and agile.
Our platform is hardware agnostic, so we can integrate with existing sensor systems, install our own hardware, or combine the two approaches.
Intelligent systems need smart solutions. The initial piece of technology in our ensemble is a flexible edge computer platform. It can integrate with appropriate sensors to provide sophisticated field solutions. The design is adaptable so multiple markets can make use of this solution.
As powerful as our edge computer is, there are times when we must move data analysis to the cloud. Following primary analysis, data is transferred to our cloud based algorithms for deeper interrogation and predictive modelling, with the output available to any connected device.
A core tenet of our IIoT platform is the data visualisation system. We work to maximise the value it brings you and your users.
Data displays in a simple, easy to interpret way. Our user interfaces are always designed with the user in mind. Our designers work hard to provide your operators with a top quality system to use.
You can never underestimate the value in knowing your system is secure. Dashboard is serious about your data privacy. We design our Industrial Internet of Things platform in a security first pattern; secure at all stages. We install effective encryption solutions to ensure protection.
We use a data ingestion module that works with both our hardware and our customer's existing systems. It works by using your instruments, sensors and other systems to provide depth. Your asset's virtual model feeds machine learning solutions to deliver accurate results.
Our guided wave non-destructive testing module provides assurance of infrastructure integrity. It allows superior monitoring across many scenarios. One case being pipeline river crossings.
Our engineers have designed an ultrasonic, flow-metering attachment. This includes auto-reconfigurable options for multiple product pipelines. Our approach is robust in avoiding pipeline erosion and component aging. It provides excellent long term accuracy along your network.
Designed for retrofit, Dashboard's turn-key solution will upgrade existing pipelines for the intelligent age.
Wind farms lose money due to bearing failures. The Dashboard Intelligent Turbine solution will allow you to monitor bearings directly. Our solution uses an innovative bearing vibration sensor to achieve this. Along with SCADA system inputs, it provides predictive analysis of potential bearing problems before they occur.
Our technology crosses industries. We can translate the Dashboard technology used for pipeline monitoring to other networks.
As an example, we can outfit the platform to analyse strain sensor technology. Next, we combine it with the Industrial Internet of Things processing capability. This enables us to deliver insights on critical infrastructure, such as bridges. Our services are fantastically adaptable.
For more information on our Industrial Internet of Things Platform please get in touch.