Our intelligent pipeline field equipment
We are developing IoT sensors and edge computers for pipeline monitoring
Our field equipment unit consists of a clamp-on sensor suite managed by an intelligent edge-controller. The system links to our cloud platform using cellular communications that allow us to remotely configure, manage, and monitor the system. 
Our proprietary clamp-on flow sensor system offers a suite of configurable sensors that use ultrasonics to measure flow. Known as the LIMPET, it is part of our intelligent solution to provide performance clarity on pipeline performance. The LIMPET collects additional data to feed into the cloud platform. It fulfils the need to monitor assets and provide real-time data, without intrusive work on the internal pipeline.
The LIMPET is the pipeline end of our end-to-end pipeline monitoring solution. As providers of both software and hardware, we offer remote low-level control and diagnostics of our field equipment from the cloud. We substantially reduce the need for on-site personnel and improve the time-to-resolution for problems that could develop into HSE issues. 
A next-generation intelligent hub, the edge-controller manages and monitors data collection and remote communications for our sensors and third-party instrumentation. The intelligent insight of connected sensors identifies issues as they arise and provides diagnostics and information when required. 
Flow profile
Current flow across the system
Historical volume through the system
Value through the system
Energy through the system
Volume balance for leak detection
Temperature profile
Temperature along the system
Historical temperature profile changes
Our sensors for volume balance can analysis changes in volume and notify where leaks.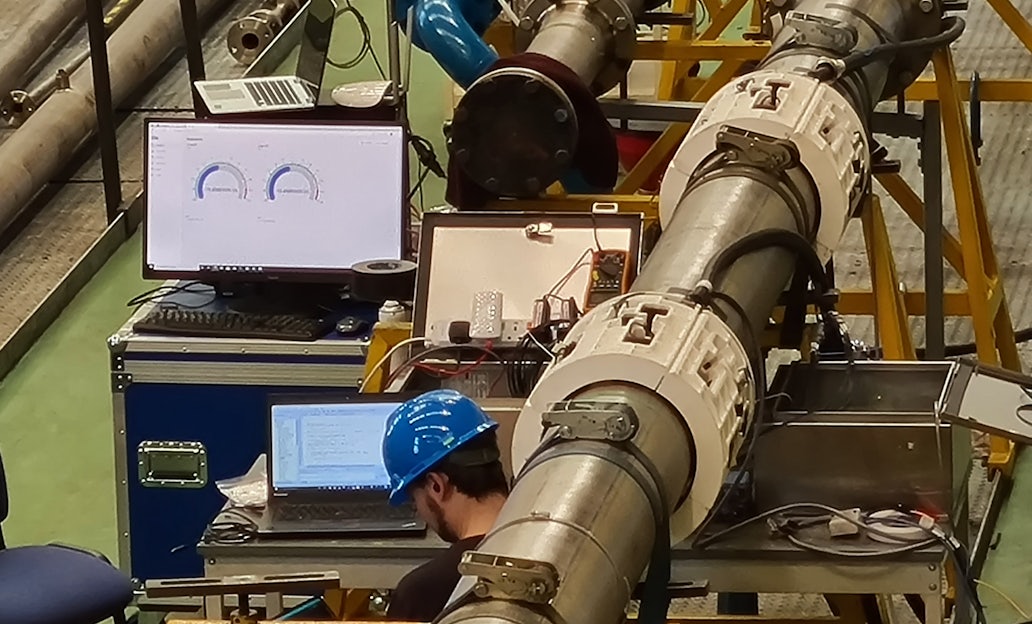 Automatic and intelligent onboarding that does not disrupt daily operations
Retrofittable and non-invasive installation that upholds the integrity of the pipe
High accuracy flow measurements (certified at the National Engineering Laboratory) across a wide variety of fluids, including kerosene, water, and heavy crude
The sensor load out of a LIMPET is modular, so can be adjusted to reflect local needs
Sensors can be daisy chained and will intelligently work together with the supervision of our edge controller