The cloud platform
Our Intelligent Pipelines solution is grounded in a cloud platform with a fully integrated frontend system that focusses on modularity and flexibility, from which we can meet any requirements.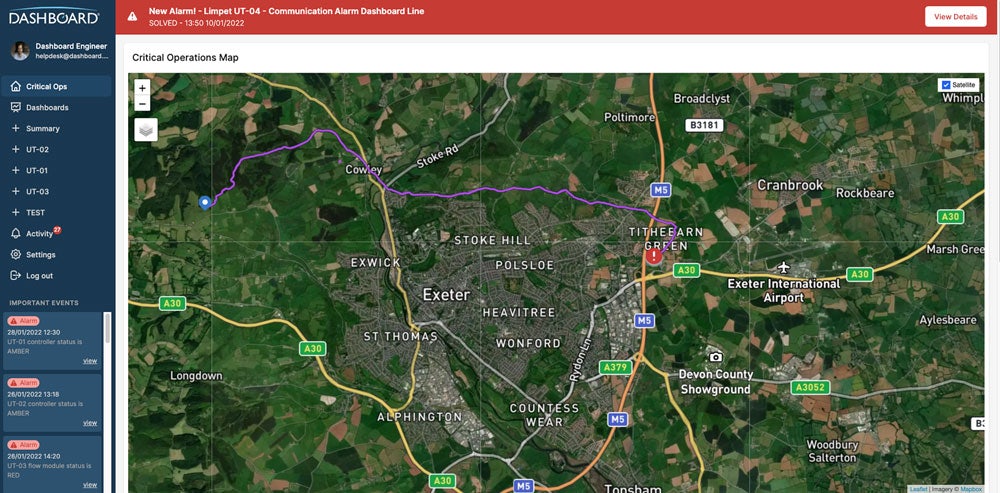 User experience is the essence of what we do. Every aspect of our system is designed and built with the user in mind. We facilitate smarter and faster decision making by digitising, centralising, and humanising data. In short, our cloud platform and front-end transform pipeline data into actionable insight and makes your pipelines intelligent. 
End-to-end & system agnostic
A firm principle behind our design process is to make our platform hardware and system agnostic.
This means that we can adapt our technology to function with your existing hardware and systems with ease, creating a highly compatible and truly end-to-end solution.
Several steps come together to allow this functionality. First, we have taken an open-source approach and designed our system to be modular to enable fast and iterative development and change. It uses the most up to data software that can be dropped in or out as technology improves or to meet specific customer needs. Next, we combine algorithmic and AI-based cloud services with custom data visualisations. This works with third-party or system data-level sources, providing insights from the available data at all capability levels. Whatever their role, users receive insights on via a multi-faceted role-based visualisation (or 'dashboard') tailored to them.
We process your data in several places within our platform.
There is a high emphasis on cloud analysis, in which we leverage highly tuned models to rapidly give you the insight and value you need. 
Our cloud systems use sophisticated neural networks to power our analysis platform, allowing us to identify new insights quickly and efficiently. The system can also be configured for specific queries based on your requirements. 
The analysis and interpretation of data are some of the core tenets of our platforms. 
We have made sure it drives and delivers value and insight to help you make more informed decisions so that your business becomes cleaner, safer, and more efficient.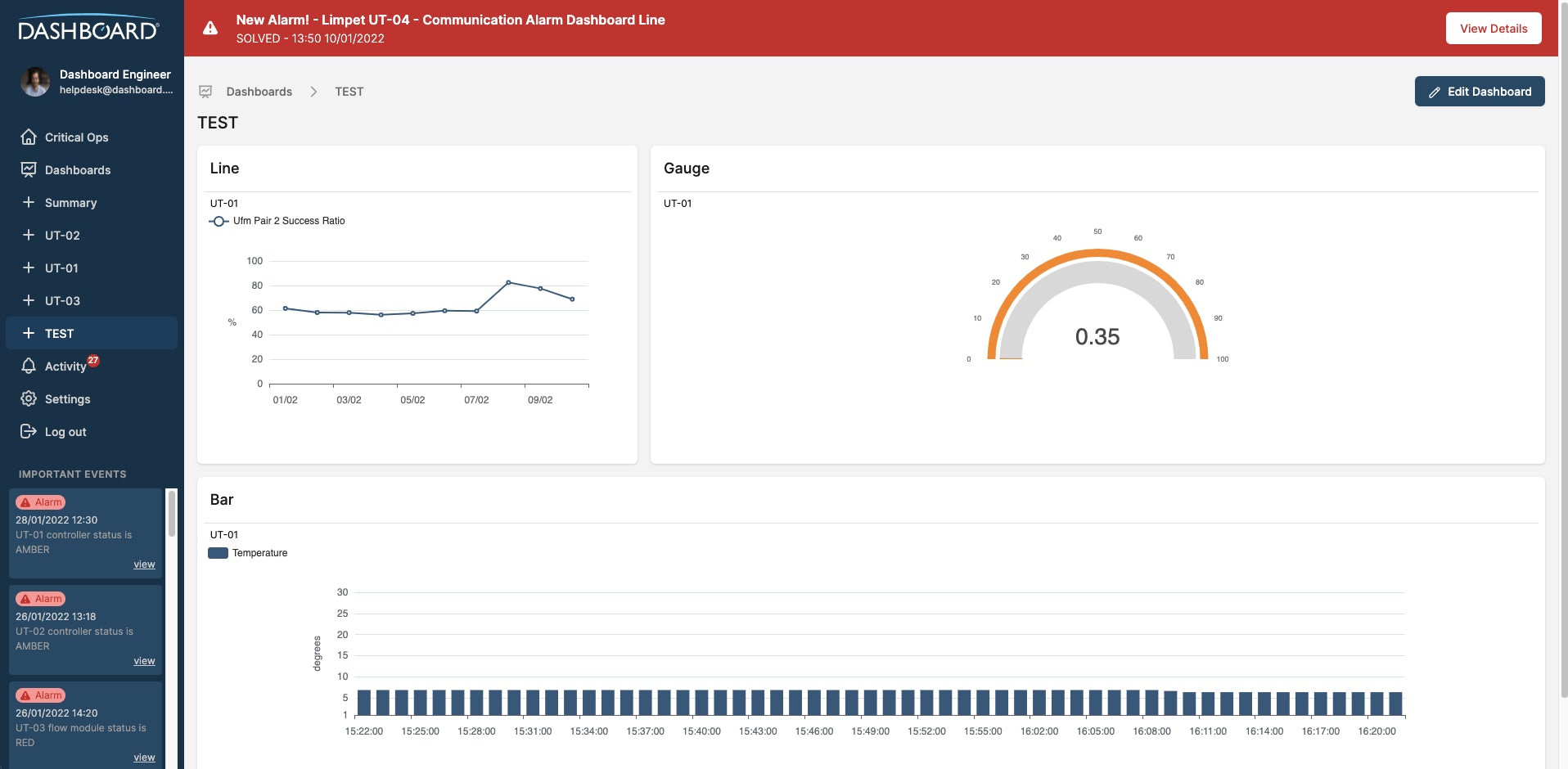 We keep the user in mind with everything that we design. A core tenet of our platform is the data visualisation system. We work to maximise the value it brings.
The Dashboard visualisation strategy is built around the following key values: 
· A user should be able to find what they want 
· Anyone should be able to use it 
· A helping hand is not a bad thing 
These three areas have become our user experience focus, not only in the user interface but also on the server-side and beyond. Our goal is to change what users experience when interacting with industrial systems by introducing modern practices, patterns, and tools. 
Our data visualisation is: 
· User and process driven 
· Customisable and extensible 
· Intuitive with a smart interface based on a user role 
· Accessible 
These principles are the baseline of our user interface design, they have shaped our user interface into a friendly, accessible, and modern tool. We will design a dashboard that will give you the ability to analyse the data and KPIs across your business. 
We understand the need for strong data security.
Working with industry leading security experts, Dashboard has established three key touchstones for our software. 
· Data at rest is encrypted 
· Data in transit is encrypted 
· Data access is restricted 
Using industry best practices and modern tooling, we integrate all three into our system. Security is always at the front of our minds, so we conduct regular security reviews and external audits.